For the High Line, Ruth Ewan presents a monumental-scale clock on the park at 24th Street, also visible from street level. The clock is based on an illustration originally produced for the Industrial Workers of the World (IWW) labor union by the North American writer and labor activist Ralph Chaplin that reads "What time is it? Time to organize!" The illustration was one of many images that appeared on "stickerettes," known as "silent agitators," millions of which were printed in red and black on gummed paper and distributed by union members traveling from job to job. The stickers were advertised through publications such as Solidarity and the union's newspaper Industrial Worker.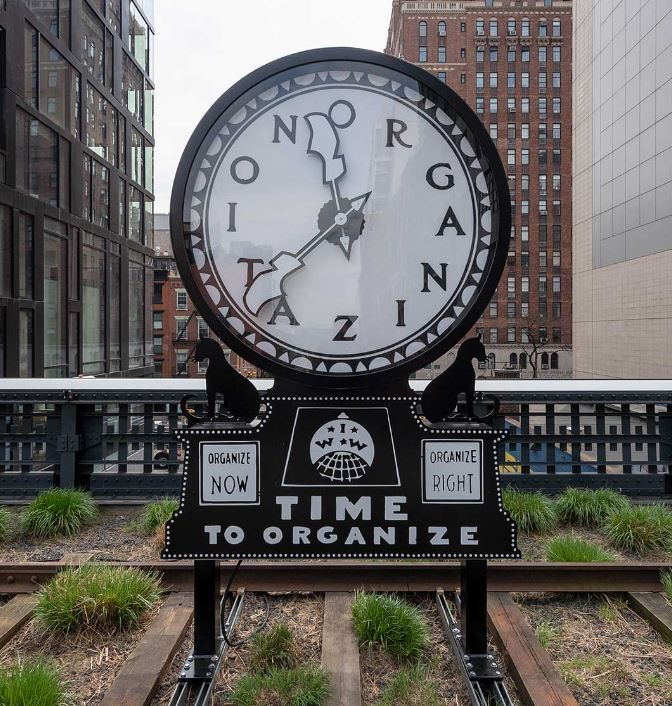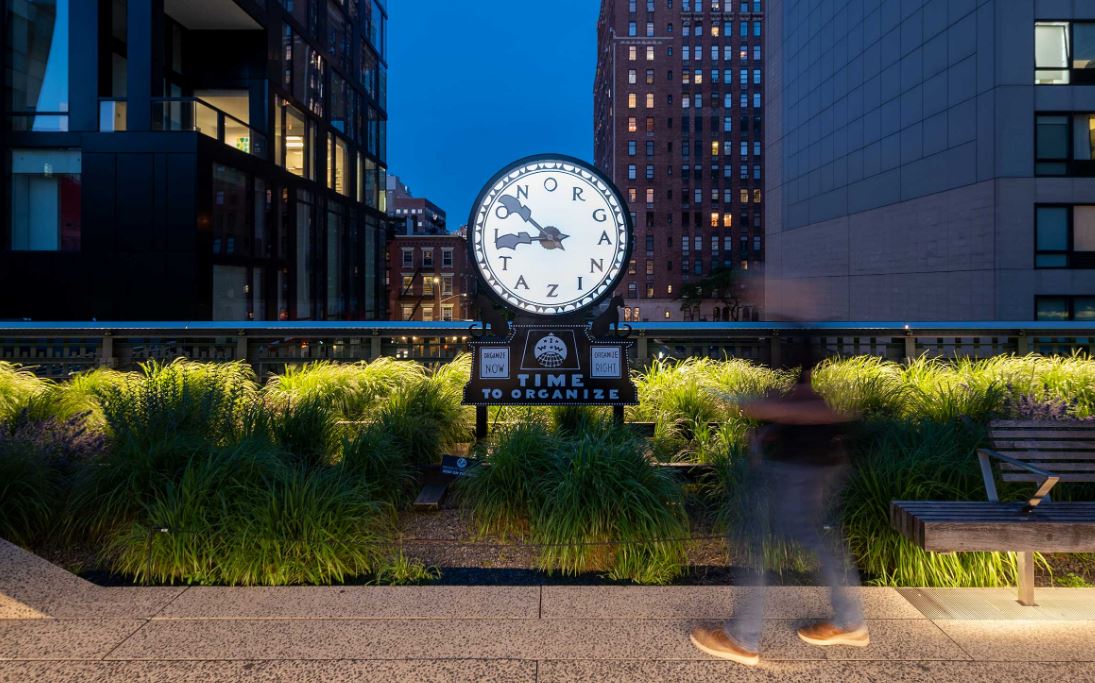 Interesting art work! The artist, Ruth Ewan, has reached out to BHF (via the Contact Us section of our website) with an unusual request:
"Andrew Carnegie is very much still celebrated as a hero here in Scotland where I am based and I am interested in bringing forward the brutal story behind his wealth. Any help much appreciated."
Leave a Comment and we'll pass on any pertinent information to Ruth via an email from the Battle of Homestead Foundation gmail account.