We were pleased to present this original play to sell-out crowds at the Historic Pump House!
From the City Paper, Sept. 20, 2017

A new original work by Pittsburgh playwright Mark Clayton Southers. This play, commissioned for the 125th commemoration of the Homestead Strike, relives the moments before, during, and after the Battle of Homestead. Seven of Pittsburgh's finest actors bring this story to life, live at Homestead's Pump House.
Part of a series of events presented by the Battle of Homestead Foundation to commemorate this brutal clash between steelworkers and mill owners, The Homestead Strike of 1892 relives the moments before, during, and after this conflict, using actual memoirs and reports from the period as well as fact-based dramatizations.
"I was in the steelworkers' union 18-plus years, and it wasn't until I began to research the Battle of Homestead that I really understood the sacrifices those workers and their neighbors made for the cause of labor and fair wages," says Southers. "They may have lost that battle in 1892, but they set the precedent for working people, including African Americans, to demand their piece of prosperity!"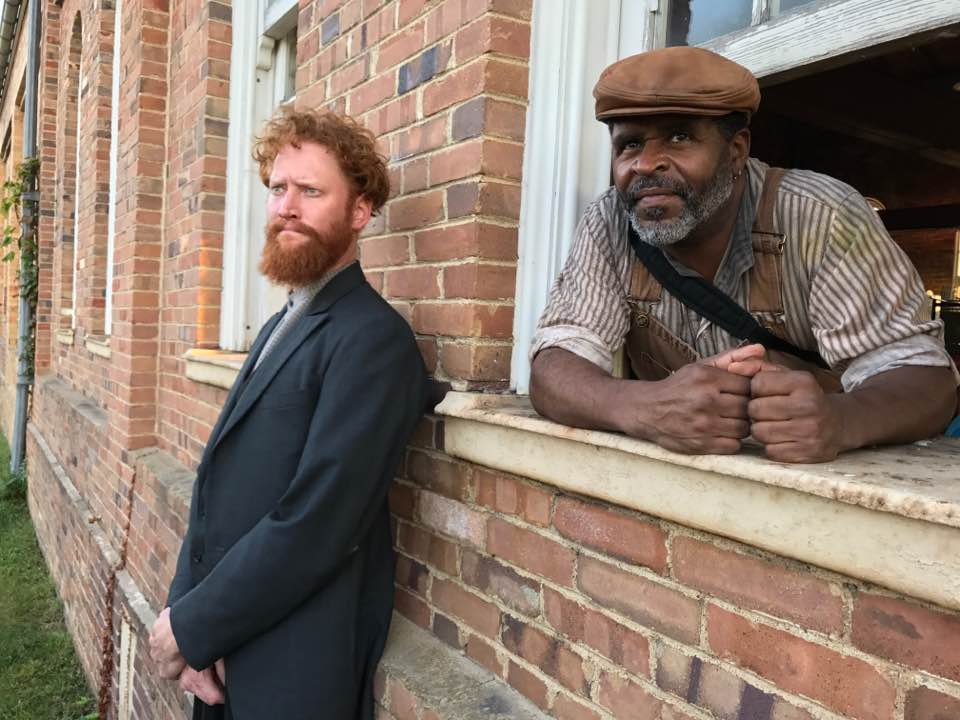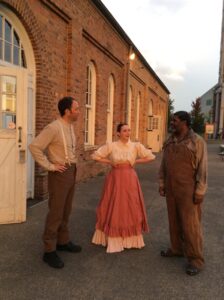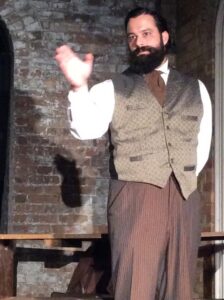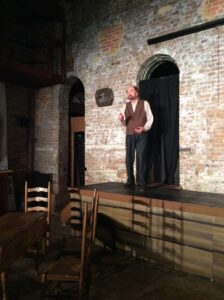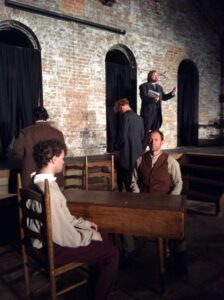 ---
"The Homestead Strike of 1892"
Written & Directed by Mark Clayton Southers

Mark Clayton Southers and his family reside in Pittsburgh's historic Hill District. A former steel worker with US Steel, he worked at Edgar Thompson and Irvin Works for over eighteen years. He is a playwright, stage director, poet, photographer and actor. He's the founder and Producing Artistic Director of the Pittsburgh Playwrights Theatre Company. He's also member of the Dramatist Guild and serves on the board of the August Wilson house. He dedicates this production to his late grandfather Rev Walter Thomas a lifelong Mon Valley citizen who worked at the Edgar Thompson plant and Kennywood for many years.
Cast:
Paul Guggenheimer (Narrator/Reporter2)
Paul Guggenheimer is a veteran actor from Pittsburgh who appeared most recently as Professor Nemur in the Butler Little Theatre production of "Flowers for Algernon" last May. Last fall he played Horace Gilmer, the prosecutor, in "To Kill A Mockingbird" with Prime Stage Theatre. It was Paul's second appearance in a production of "To Kill A Mockingbird." In May of 2015, he played the role of Atticus Finch for the Heritage Players in Brookline. In fall, 2015 Paul appeared as O'Brien in the Bricolage production of "1984." He previously performed the Orson Welles/Dr. Richard Pierson role in "The War of the Worlds" for Bricolage in 2013. Paul has also acted on film including the post-apocalyptic sci-fi movie "Dust of War," which is available on Amazon Instant Video and other online platforms as well as Walmart stores coast to coast. He is currently employed as a news anchor/reporter for KQV radio in Pittsburgh.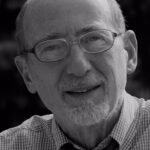 Mel Packer (as Andrew Carnegie)
Mel Packer discovered Pittsburgh in 1965 when he was accepted in the Acting Program at Carnegie Tech, now CMU, which he resigned from in his sophomore year. He has worked as a local and over the road trucker, Nuclear Medicine Technologist, and retired as a Physician Assistant in Emergency Medicine. He is grateful to Mark Southers for the chance to act again after a 51 year absence and thanks the cast for their patience. He is a lifelong social justice activist committed to working class revolution and dedicates this to all who gave their lives for social justice. He wishes to give special thanks to his wife, Emily DeFerrari, for her eternal patience and support.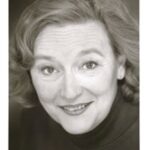 Susie McGregor-Laine (as Margaret Finch & Meredith Davies)
Susie is very happy to be a part of the commemoration & celebration of the 125th Anniversary of the Battle of Homestead. Susie started her theatrical career in 1967 with the Hong Kong Stage Club where she lived prior to coming to the USA in 1968. Susie has had the opportunity to work with numerous theatre companies in the area since 1968: Pittsburgh Public Theatre; Pittsburgh Playhouse; Quantum Theatre; Kinetic Theatre; Open Stage; barebones productions; Pittsburgh Playwrights Theatre; Pittsburgh Irish & Classic theatre (PICT); Little Lake Theatre; Red Masquers Theatre and Apple Hill Playhouse.
Susie was awarded the Lifetime Achievement Award for 2014 by Pittsburgh New Works Festival. She is a member of Actors Equity Association.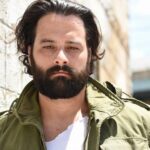 Michael Sullivan (as Henry Frick)
Michael Lane Sullivan is jazzed that he is helping to commemorate the 125th Anniversary of the Battle of Homestead. Michael is a graduate of RMU class '13 and has since been cast in several stage productions and independent films. You may have seen him in: Lights Out with Pittsburgh Playwrights Theater, 1984 (Syme) with Prime Stage, One Flew Over the Cuckoos Nest (Martini) with Barebones Productions; Guys and Dolls, and Othello with Pittsburgh Public Theater; Spring Awakening(Georg), JCSS (Simon) and A Lyrical Christmas Carol (Bob Cratchit) with PMT; Man of La Mancha(Barber) with Company of Pittsburgh. Michael thanks Mark Southers and the Battle of Homestead Foundation for this incredible opportunity. Michael also thanks his family and friends, " I wouldn't be anywhere today without all the love and support I have from all of you."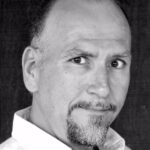 Marcus Muzapoppa (as Pastor James J. McIlyar/Potter)
Marcus Muzopappa (Rev. J.J. McIlyar) Marcus has been performing and directing with The Old Schoolhouse Players since 1994. His connection to Pittsburgh Playwrights began in 2005, where he has both acted and directed. Other theater credits include Prime Stage Theater, Little Lake, Stage 62, Comtra, Olin Fine Arts Center, Bladwin Players and the State Theatre Center in Uniontown. He is a proud recipient of the Donna Award for Best Actor from the '05 Pgh. New Works Festival. Minor film credits include Tom Dixon's The Korean, Simon Barracchini's web series Mason, and Silent Tales for Carnegie Screenwriters. Retired from the Postal Service in 2011, Marcus seeks more directing opportunities.
David Crawford (as Puddler / Robert Pinkerton)
David Crawford recently returned from performing his solo show Lovecraft's Monsters at the Edinburgh, Scotland, Fringe. Earlier this year he played Edgar Allan Poe in Poe's Last Night at the Rialto Theater in Brighton, England. Other recent roles include Schaaf in Three Days in the Country at Kinetic Theater, Forbes in Darcy at Pittsburgh Playwrights, Maxo Vanka in a celebration of Vanka's murals at St. Nicholas Church in Millvale, Andy Ladd in Love Letters with Barbara Russell at South Park Theater (he also played Andy with Dixie Tymitz aboard the Universe Explorer). Film roles include Dr. Foster in George Romero's Dawn of the Dead. David is a member of Actors Equity Association.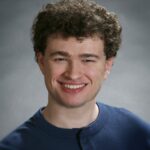 Matt Henderson (as William Martin, Amalgamated Union / Reporter)
Matt Henderson has worked with many theatre companies throughout the Pittsburgh area, including 12 Peers Theater (Mr. Burns, a post-electric play, Thom Pain (based on nothing), (White Rabbit Red Rabbit, Colorado, the Pittsburgh Monologue Project), PICT Classic Theatre (The Lion in Winter), Bricolage (B.U.S., Midnight Radio, Jr. – Mad Science Lab and Underwater Voyage, Midnight Radio – Animated Holidaze, Speech & Debate, Weightless), City Theatre (the Young Playwrights Festival), Saint Vincent Summer Theatre (Suite Surrender), No Name Players (Fixing King John), Off the Wall (boom), Throughline Theatre (The Farnsworth Invention), Prime Stage Theatre (Walk Two Moons, The Scarlet Letter, The Westing Game), TACT (Rosencrantz and Guildenstern Are Dead), Stage Right (Tink, The Little Mermaid), and Cup-A-Jo Productions (Hospitality Suite). This month you can also see him in the first installment of 12 Peers Theater's Mythburgh, a series of new plays inspired by Pittsburgh myths, premiering at Brillobox on September 24th.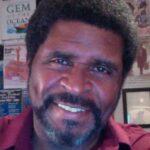 Wali Jamal (as Raymond Washington, Fisherman.)
Wali Jamal is a local historian in addition to theater. His own enterprise HISTORY'S FLIPSIDE had attracted the Battle of Homestead Foundation to his one man show, Martin R Delany; The Pittsburgh Years, and he has performed and participated in historic events with the group to include, THE POINT OF PITTSBURGH, based on the book by Mr. Charles McCollester. Most recently, he performed scenes from Wm. Shakespeare's HAMLET with Oscar/Tony Award winner, Mark Rylance. Wali would like to dedicate his performance to the late Professor Emeritus, Dr. David Demarest.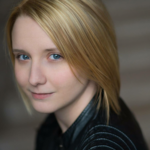 Sara Fisher (as Emma Goldman)
SARA ASHLEY FISHER is the Producing Artistic Director of 12 Peers Theater. Most recently Sara was seen as Quincy/Bart in 12 Peers Theater's production of Mr. Burns, a post, electric play. Sara has also worked as an actor at 12 Peers Theater, Unseam'd Shakespeare, Pittsburgh Playwrights Theater, Prime Stage and Pittsburgh New Works Festival. Sara was featured in 12 Peers Theater's Modern Myths Podcast as Lena in Cry in the Shower, as well as reading stage directions for a number of podcasts. She will be heard later in the year playing Vera in End Times.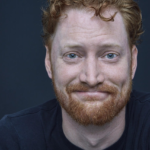 Jonathan Visser (as John Alfred Potter of Carnegie Steel, John McLuckie, Ed Spear / Company)
Last seen on stage with Quantum in Collaborators, Jonathan is a proud graduate of the Masters program at the University of Tennessee, and the Bachelors program of Southern Methodist University. He has taught Acting, Audition Technique, Movement and Stage Combat at The University of Tennessee, The CLO Academy, Point Park University and PMT. Local Theatre Credits: Quantum, The City Theater, Pittsburgh Musical Theatre, The Rep; PICT, Bricolage, TACT, Pittsburgh's CLO, and, Front Porch Theatricals. Regional Credits: The Dallas Theater Center, Shakespeare Santa Cruz, the Kentucky Shakespeare Festival, Casa Manana, Clarence Brown Theater, Hope Summer Rep, and PCPA. Film Credits: The Last Witch Hunter 2015, Into the Dark 2014, 5th Dimension 2012. Television Credits: Banshee 4th season, ep.4.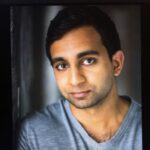 Arjun Kumar (as Alexander Berkman)
Arjun is excited to be performing with Pittsburgh Playwrights Theater for the second time this year. His first appearance with Pittsburgh Playwrights Theater was in the production of Lights Out. Arjun has also performed this year with McKeesport Little Theater (Polish Joke), Greensburg Civic Theater (Wait until Dark), South Park Theater (Alone Together), and most recently with Little Lake Theater (Wonder of the World). Arjun attended the University of Pittsburgh and now works as an Application Developer at PNC.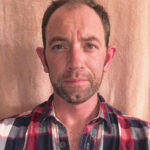 Ken Champion (as William Weihe, President Amalgamated Union / Company)
Ken Champion is a Pittsburgh native who's elated to return to the stage in this wonderful and timely new work of Mark Southers'. He was last seen in several episodes of the OUTSIDERS on the WGN. After this he returns to the screen in the upcoming film, The Mob Priest.
James Howard (as Porter / Company)
Born in Baltimore, MD, educated at Howard University, James is honored to be part of this original work. Credits include White Boy Rick and House of Cards, as well as History Channel appearances and PA Lottery ads.
(All Company members play multiple roles)
Dennis Robinson – Stage Manager
Tony Sirk – Costume Designer
Natalie Baker – Dialect Coach
Mark Whitehead – Sound Designer
Kenneth Carter – Lighting Designer
Marcus Carl Southers – Props Master
Dwayne Fulton – Music Director
Randy Kovitz – Fight Choreographer
Join Us! Become a Member! Here's How