The works of Charlee Brodsky, Robert Qualters, Peter Oresick and Jennifer Rempel encompass many aspects of working-class life and culture in the Monongahela Valley. Looking closely at their work, one can see the themes of work, community, struggle, dignity, faith, democracy, patriotism, play, friendship and love running through it.
The Working-Class Images Art Exhibit at the Bost Building has been extended to March 31, 2018.
 During the weekdays of Monday, Wednesday, and Friday it will be open for viewing from 10 am to 2 pm until March 31, 2018.
Call Rivers of Steel at 412-464-4020 for more information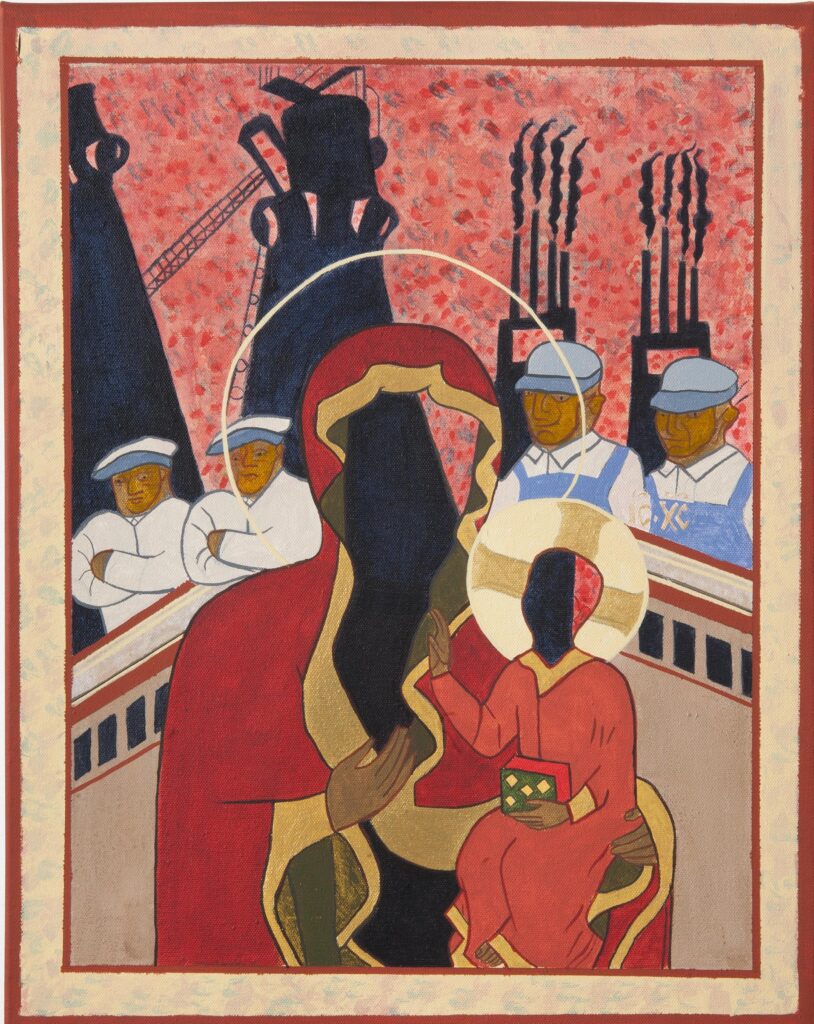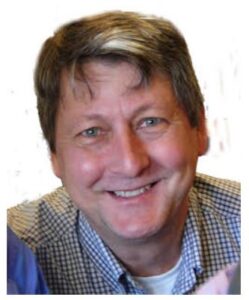 Peter Oresick,(1955-2016) was a poet, publisher, professor, and painter of Carpatho-Rusyn descent.
The son and grandson of glassworkers, Peter grew up in the working class factory town of Ford City, PA located northeast of Pittsburgh on the Allegheny River. The church he attended—St. Mary's Ukrainian Catholic Church—was covered floor to ceiling in sacred icons painted in the Eastern Orthodox Byzantine tradition.
His paintings, as well as his poetry, explore the themes of work, workers, and the working class, as well as family, regional history, and the interplay between the sacred and the secular. In the paintings exhibited here, Oresick explores his fascination with these topics utilizing the signature of traditional iconography.
Peter Oresick was the editor of two collections of working class poetry—Working Classics: Poems on Industry Life and For a Living: The Poetry of Work. His poetry volumes include Iconoscope: New & Selected Poems, Warhol-o-Rama, and Definitions.
---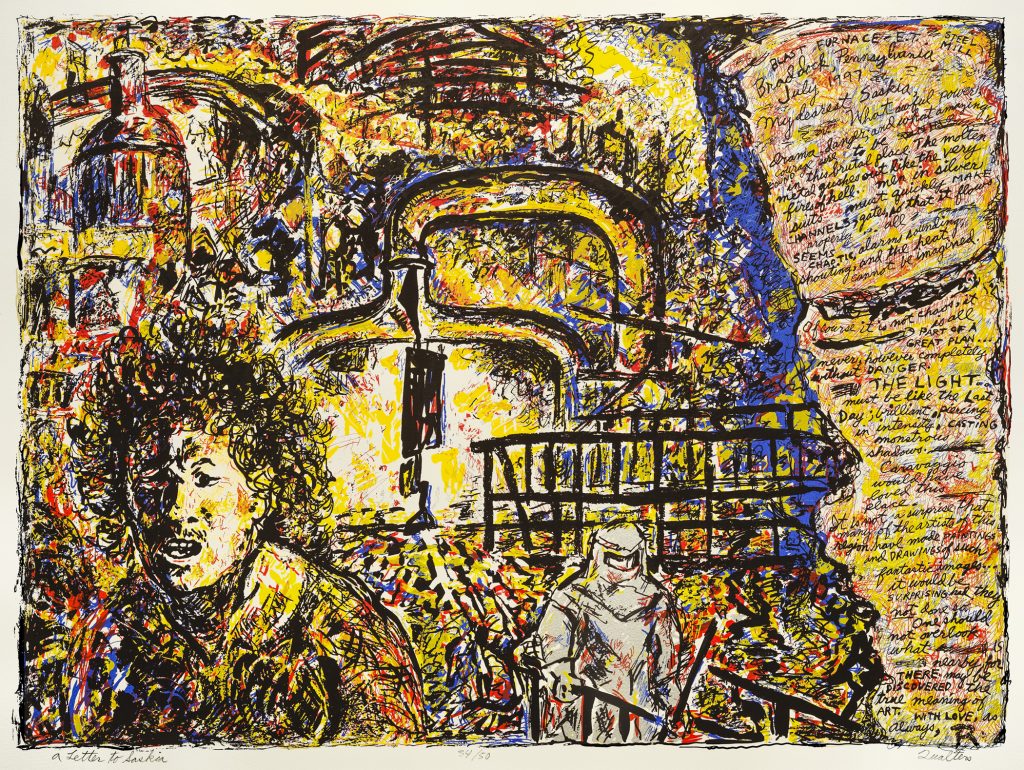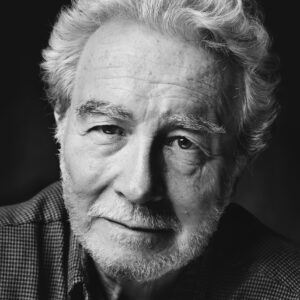 Robert Qualters: "I grew up in the Mon Valley cities of McKeesport and Clairton, graduating from Clairton H.S. In 1951, and was a freshman in Painting and Design at Carnegie Tech that same year. Since then, I've studied, taught,and lived in California and upstate New York, returning to teach at Pitt in 1968. I have exhibited my work consistently since then, and it is included in museum and private collections. I have been honored as Pittsburgh's Artist of the Year in 1975, and received the Governor's award as Pennsylvania Artist of the Year in 2014. The subjects of my paintings and prints have long been Pittsburgh, the Mon Valley and the experiences of life here."
Richard Armstrong, Director of the Guggenheim Foundation and Museum, and former Director of the Carnegie Museum of Art said, "As a conjurer of life in 20th. Century industrial Pittsburgh, painter Robert Qualters has no peers. Qualters's work stands as rich testimony to his long life of observation matched by great powers of evocation."
---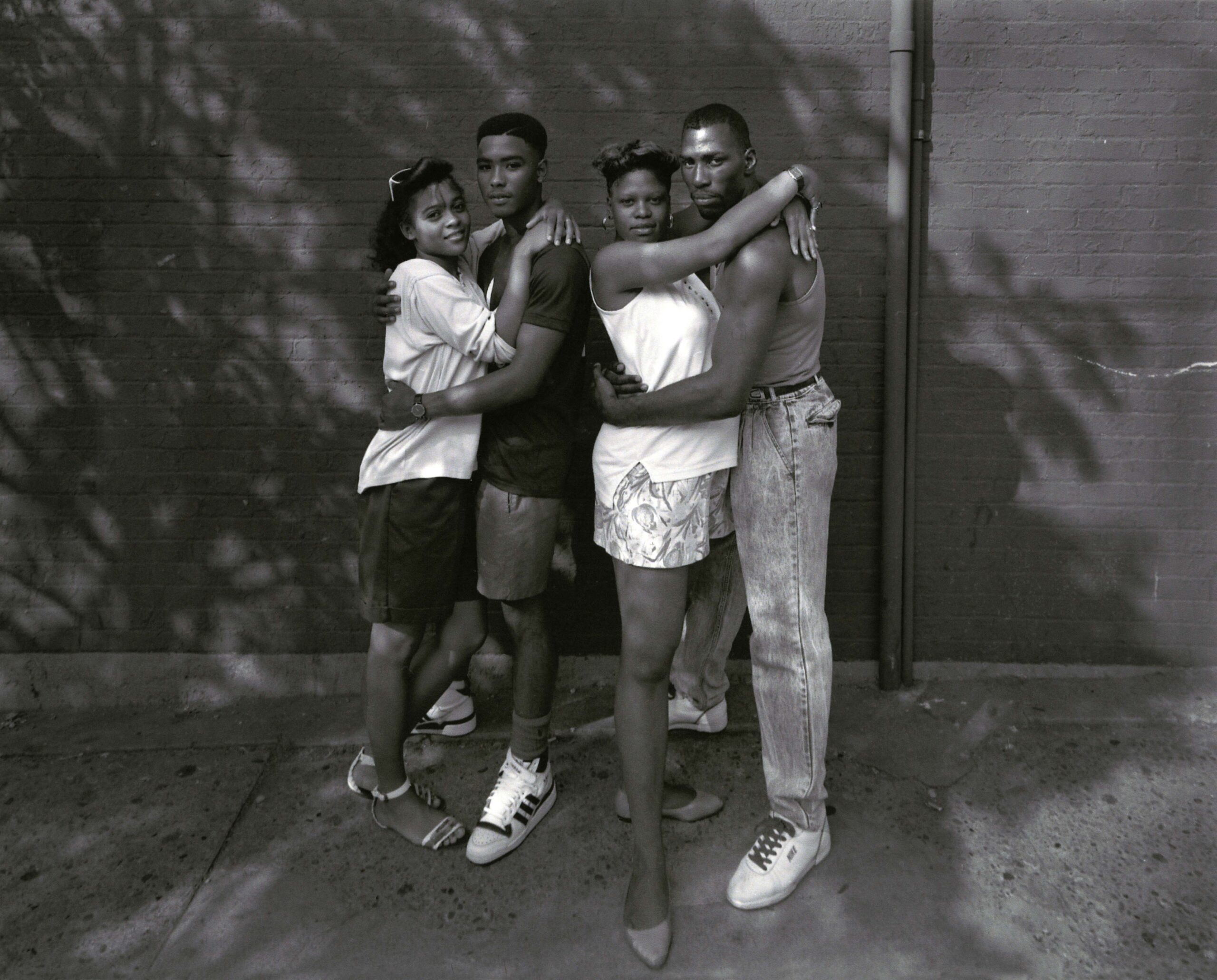 Charlee Brodsky, a fine art documentary photographer and a professor of photography at Carnegie Mellon University, describes her work as dealing with social issues and beauty. She photographed extensively in Homestead throughout the 1980s and 1990s. A selection of her awards includes the Tillie Olsen Award with writer Jim Daniels for their book, Street; an Emmy with the film team that created the documentary, Stephanie, which was based on her friend's life with breast cancer; two Pennsylvania Council on the Arts fellowships; an Honored Educator award given by the Society for Photographic Education, Mid-Atlantic Region. Other books that she has co-authored are Homestead, A Town Without Steel, Knowing Stephanie, and I Thought I Could Fly.
---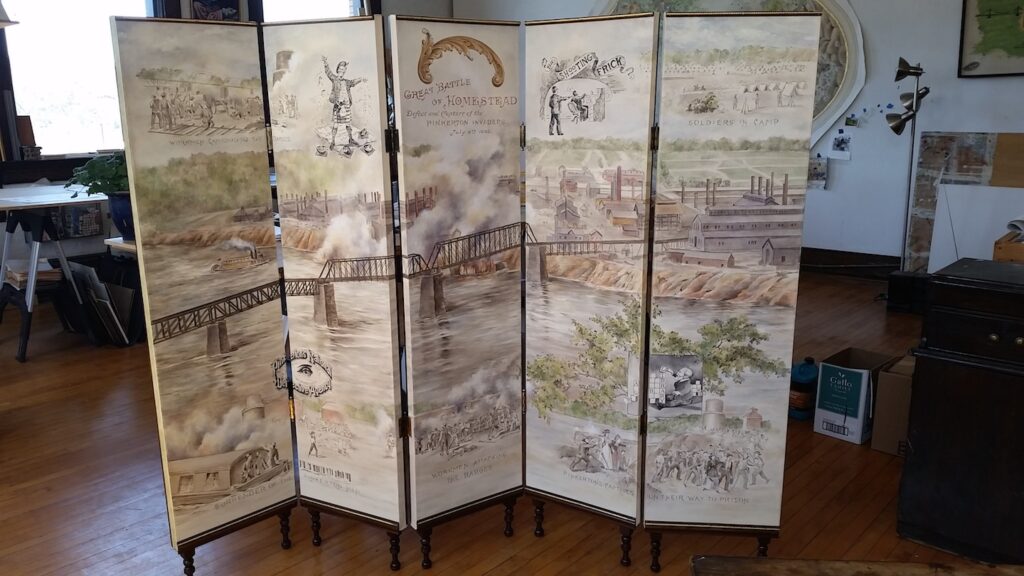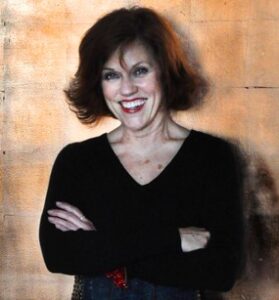 Jennifer Rempel is a fine artist who specializes in interiors. She has been creating custom site-specific paintings and designs in the Pittsburgh area, and nationally, for over 30 years. Ms. Rempel is a Pittsburgh resident, and a graduate of the CMU Department of Fine Art. Her spacious studio is in the former Walnut St. Elementary School in West Homestead, overlooking the historic stacks of the Homestead Steel Works on the Monongahela River.